Nathan Ellstrand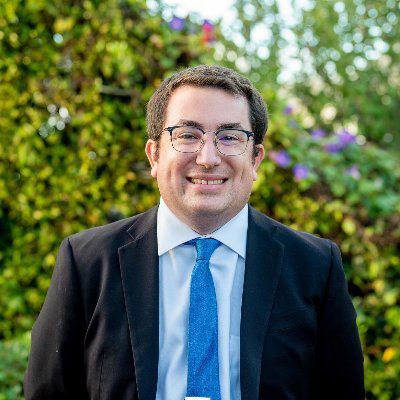 DPAA Research Partner Fellow
Office: AL 513
Email: [email protected]
Curriculum vitae | Website
Nathan Ellstrand is a postdoctoral DPAA Research Partner Fellow at San Diego State University, supporting the Defense POW/MIA Accounting Agency. Over the course of his career, he has taught classes in public history, US history, and world history.
Nathan holds a PhD in History from Loyola University Chicago. He is interested in twentieth century political and religious history between the United States and Latin American. He is working to convert his dissertation into a book. The project examines the anti-communist, Catholic, and nationalist Mexican Unión Nacional Sinarquista (National Synarchist Union) within the context of the United States during World War II. His work for his Masters in Latin American Studies at the University of California, San Diego covered women's leadership in the anarchist Partido Liberal Mexicano (Mexican Liberal Party) while the party was in exile in early twentieth century Los Angeles. Nathan has also conducted research and presented on the sanctuary movement of the 1980s. He is a co-founder and co-coordinator of the Historians of Catholic Mexico academic network.

Nathan cares about making history accessible and relevant to everyone, and is passionate about connecting academics with advocacy. He possesses a formal training in public history from Loyola. Nathan has had the opportunity to lead and participate in a variety of public humanities positions over the years. He is a team member of United Fronteras, which brings together digital humanities resources to document the borderlands. He was also the co-founder, former co-chair, and former interviewer for the Immigration Advocacy History Project, an oral history project recording and showcasing the stories of immigrant advocates in Chicagoland. As summer staff at the Loyola University Chicago Women and Leadership Archives, he created a variety of digital humanities projects including Peace Studies Origins, Voices from Mundelein: Media Portal, and The League of Young Polish Women. Beyond these projects, Nathan has worked with the Archdiocese of Chicago Archives and Records Center, Chicago Cultural Alliance, Chicago Jewish Historical Society, Loyola University Museum of Art, National Society of the Colonial Dames of America, Riverside Metropolitan Museum, and Theodore Roosevelt Center.

He has over a decade of teaching experience. At UC Santa Cruz and UC San Diego, he taught writing, whereas at UC Davis, he co-taught a class on social justice. For five years at Loyola, he made the history of the U.S. and the world relevant to undergraduate students. His pedagogy builds off of his past experience, seeking to create an environment where students can contribute their individual expertise and experiences, as well as feel invested in the classroom. He is a practitioner of Ignatian Pedagogy, which encourages him to constantly consider context, experience, reflection, action, and evaluation. Teaching is not a top-down process, and students are integral to the entire learning experience.

Nathan is passionate about education and social justice. Nathan enjoys eating (he's a foodie!) and traveling in his free time.